See all


Recent Reviews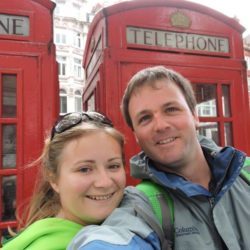 Can't recommend these guys enough!! I was so nervous about the idea of dress shopping as I'm not into shopping myself but with Donna and Kay, I got it done in less than an hour and the dress is perfect! They were very conscious of my budget and know how to dress woman of any shape which is so important! They also made it fun so that was a bonus. Thanks so much ladies, can't wait to wear my dress in November! 🥳💃🏼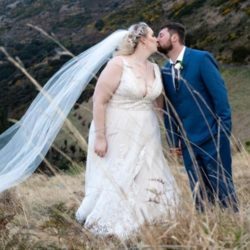 Thank you, thank you, thank you!
Being picked for the Cinderella of the sale in 2018 was such a fairy tale experience!
I came in with what I wanted and told my family that I was not leaving without that dress… well how wrong I was!
When I arrived I chose all the dresses that I liked and Donna secretly picked a dress and hung it in the corner of the dressing room.
When I had been through all my picks I still hadn't fallen in love…. Donna with a smile on her face asked if I had finished and if I wanted to try I on the dress that was hanging in the corner (I hadn't even noticed it was there).
I was feeling a little deflated until I put that dress on… I cried and my family cried we all knew that was the ONE! 🥰
Donna you have a way of knowing what a bride is looking for before she even opens her mouth. You made me feel like and absolute princess on my day and my husband cry!
I will forever cherish my gown and remember the love that it has brought to my life!
Thank you for being you and the best person for the job when on the hunt for a dream gown!
A special thanks to Kay! You were there when I found my dress but were very busy with all else that was going! You do an incredible job as Donna's wing woman and I'm sure half of the services and events that are provided would not be possible without you and your calming smile!
Lots of Love,
Your Cinderella Lizzie xx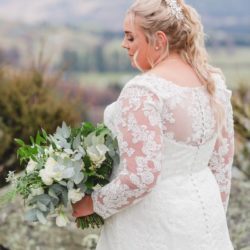 10/10 to these awesome ladies, the perfect team when looking for your gown!
Donna is actually a queen she made my short time frame work even with a few hiccups along the way and way always on the ball!! Kay is a flipping star we were what I felt like touch and go for abit there but Kay assured me she had this all under control and not to stress! Her eye for dressing ladies and perfection is on point!
Thanks ladies for all your help! Mud and all couldn't of asked for a better gown to wear on our big day! Xx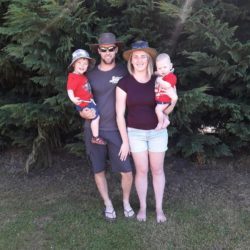 Highly recommend Brides by Donna Rae!
Donna and Kay were absolutely fantastic! Made me feel like a Queen! The environment and service were beautiful, calm and inspiring. They genuinely are bridal experts, they instantly knew what I was trying to convey when I was describing my 'dream dress'! Well and truly exceeded my expectations! Have such an amazing collection of dresses that it would be impossible not to find 'the' dress! Can't stop smiling at my dress, would wear it all day every day if I could get away with it!
Thank you so much, ladies! 😍😍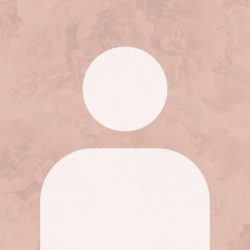 I had the pleasure of meeting the beautiful dynamic bridal goddess Donna Rae. She is without doubt at the very top of her game. From the moment I stepped into her beautiful glamorous premises I was made to feel like a queen!!
This was all done totally effortlessly and naturally. It's totally apparent that she's very passionate about her brides and their special day. She was also bubbly and adorable and made every part of the consultation enjoyable and never awkward. The scale of choice of gowns is massive, but with Donna in the drivers seat, all the choices were quickly and meticulously whipped out and presented in lightening speed!
Every single bride in the South Island should make Donna Rae their one and only Wedding Dress destination. She will make the magic happen for you, no doubt whatsoever!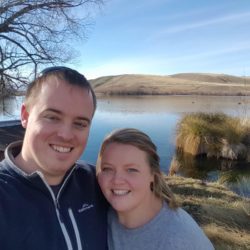 I couldn't recommend this shop enough 💕 Donna was so inviting and has the most amazing collection of gowns to choose from. I am so glad we made the journey down to Invercargill, you made me feel like a princess 👗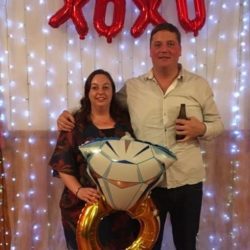 Donna Rae was awesome in helping me find my dress. Made me feel so comfortable and like I was the only person she was helping even though she was helping many other people at the time. My dress is so amazing I can't thank you enough for helping me find it.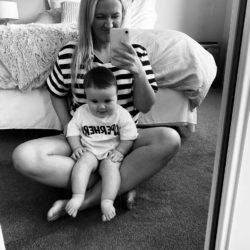 Had the BEST morning with Donna and Kay this morning, cant stop thinking about my dress and how in love with it I am! You can really see that helping women find their dream dress is Donnas passion. AMAZING service, thanks so much ladies! 💕💕