"Donna & Kaye are the most welcoming duo. Donna found me the perfect dress for our big day. I was dreading getting put into a princess dress, but I'm glad Donna convinced me, it was great to try them all on so I could truly have a wonderful experience and find that one in a million dress. If I ever need a seamstress, I'm definitely going back to Kaye, she has a beautiful eye for detail and is a very talented lady."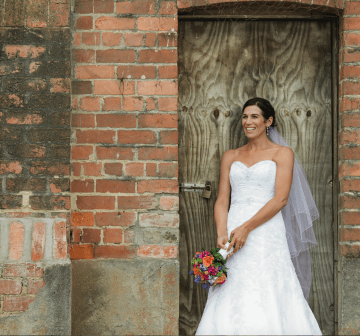 I had the best wedding dress shopping experience and it's all thanks to Donna at Brides by Donna Rae. Donna was very welcoming, friendly, knowledgeable and honest when it came to choosing my dress for our wedding day. I loved the vibe as soon as I walked in the shop and it was great being able to try on dresses in privacy with my family. Donna really knows her stuff when it comes to wedding dress design and Kay did an exceptional job!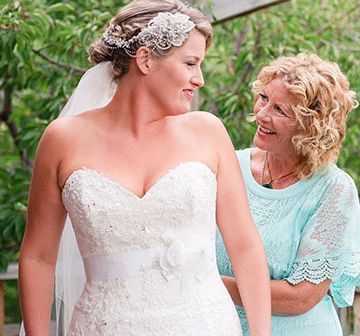 I went shopping with an open mind (no clue) of what I wanted and what would suit me. Donna and Kay were that fabulous at picking not only for my body but personality as well. I only had to try on 2 dresses before I had my mum in tears. Being only 5months postpartum Kay was amazing waiting till just before the wedding to alter. Easy to talk to and made me feel like i was there only client.